BRAND CONCEPT etc.

DESIGNER

BLOGhttp://chillslab.blog52.fc2.com
TWITTERhttp://twitter.com/ChillsLab
FACEBOOKhttp://www.facebook.com/chills.lab
PROFILE---
Activities of Chill[MU-no-KUNI-Lab]
| Total 3 / Now showing 1 - 10 |
News
1602days ago

2014-07-22 17:50:40As usual, your hot thank you for your instruction I. Students who entered in the summer!
I think many might say.
So, in summer season, boldly do the discount campaign.
This your opportunity and how you wear something smart?
Cat OWL was released the other day even during our popular sore!

http://hoimi.jp/product/0000053505_ss
Good!
2

people said

Good! .
1675days ago

2014-05-10 00:18:11He's recently been talked about, such as the OWL and the pussy mixed with drew. Settlement illustrating, in stages of testing under the paint and makes me laugh involuntarily raised.
HAHAHA.

http://hoimi.jp/product/0000050966_ss
Good!
1

people said

Good! .
1737days ago

2014-03-09 22:21:05Once again, a little GLO go?
It has applied for the illustrations I think.
Do not know go GLO, Kimo said, but a little strong may Aku. Long you will note when you approve designs I wanted to do, so I would.

http://hoimi.jp/product/0000045796_ss
Good!
2

people said

Good! .


ケダマデザインズ


Guest × 1
Designer's Recommendations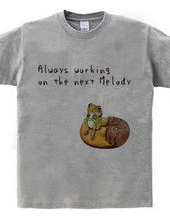 Popular Products BEST 5