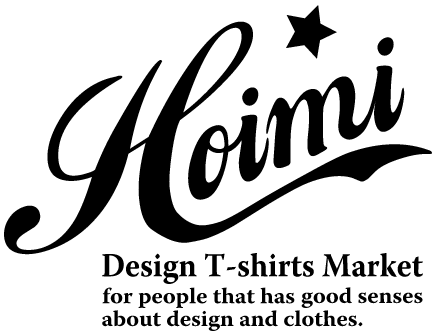 Through the sale of apparel goods including T-shirts "Design T-shirts Market Hoimi (http://hoimi.jp) " has a concept of supporting designers or those want to be a designer.
There are high hurdles to becoming a famous designer. Also in Japan the designers name does not commonly appear. So few people can become famous designers.

Design is universal. So words are not needed.
Our designers take the world stage and to provide a lot of chances is the wish and the mission of Hoimi.
---
We are looking for new designers.
We don't request design and business experience. However we require your work images (at least one) or a URL where your work has been published. Designer's guide is available below. After reading this guide please fill out the form with the necessary information.
If we want you to participate as a designer we will contact you by email.
Unfortunately, if you are not chosen we will not send you an email.
Then we will wait for you!